The Loewen Timber Curtain Wall system offers large glass assemblies with extremely narrow mullions. Our structurally engineered timbers create a beautiful and warm interior, the exterior covers are available in extruded aluminum, solid wood, or Cyprium - copper or bronze cladding.
Our structurally engineered wood timbers are available in Coastal Douglas Fir (standard) as well as optional species, including Honduran Mahogany and White Oak
In addition to aluminum clad, optional exterior cladding is available in Coastal Douglas Fir, Honduran Mahogany, and Cyprium (Copper or Bronze)
Designed for maximum flexibility, the Loewen Timber Curtain Wall system allows for configurations of operating doors and windows, and can be designed for load bearing applications if required.
Pre-assembly at our facility (including fasteners and gaskets) ensures a smoother jobsite installation
The water management system is designed to drain water through the verticals – this eliminates unsightly drainage holes in the horizontal faces that can leave streak marks on the glass surfaces below
Timber Curtain Wall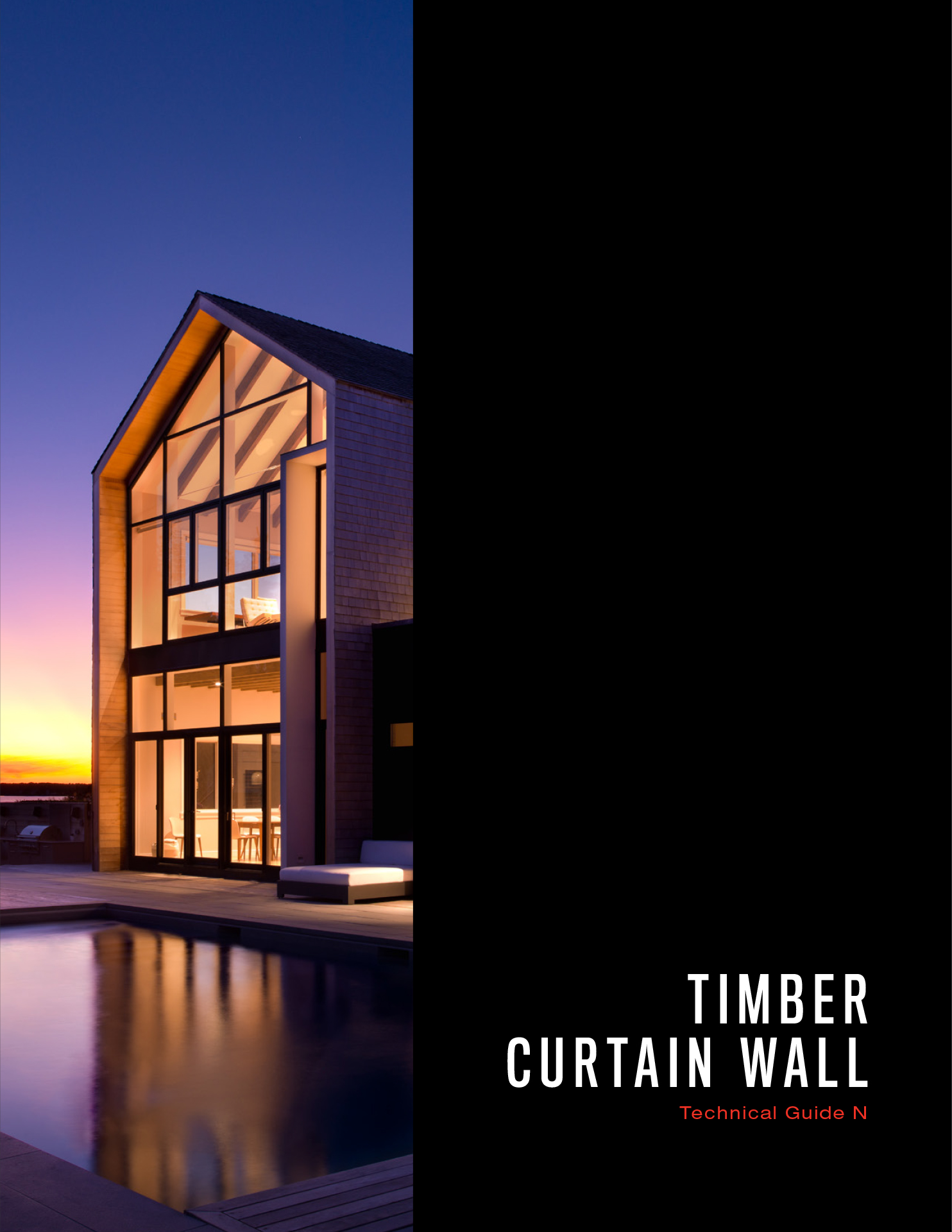 Timber Curtain Wall Technical Guide
Jon Sawatzky discusses some of the main highlights of our Loewen Timber Curtain Wall offering.
Our Timber Curtain Wall exteriors can be metal-clad (extruded aluminum) or non-clad (all wood). To understand all the exterior styles available, hop over to our Colors & Finishes page. You'll want to look at the clad colors and wood paints & stains.
The interior of our Timber Curtain Walls will be a beautiful and high-performing wood species. Our standard of course is Coastal Douglas Fir, but alternative species like Honduran Mahogany are also available. You can leave the interior with a simple clear coat, stain it, or paint it. To see our limited pre-finishing options, see our Colors & Finishes page.